It pays to volunteer through RSVP of Central Oklahoma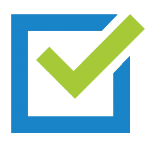 We've Got You Covered
You'll receive free supplemental and liability coverage while you volunteer.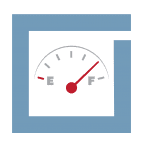 Fuel for Your Passion
We provide mileage reimbursement for Provide-A-Ride volunteer drivers.
Our Drivers are Ambassadors of Care
Since 1994 RSVP Provide-A-Ride has cared for low income older adults throughout central Oklahoma by providing free transportation to medical appointments.
Our compassionate volunteer drivers remain with our clients during the appointment, ensure they return home safely, and extend a special time of friendship for so many who live alone.
When you support RSVP Provide-A-Ride, you help older adults keep their medical appointments more regularly, save money on transportation expense, and continue to live a safe, healthy, and independent life.
JOIN OUR TEAM
We have a growing list of low-income seniors who need of our service.  As a volunteer driver, you choose the geographical area you want to drive, and how often and when you are available to serve.  It's all up to you!
DRIVEN TO SERVE
As a RSVP Provide-A-Ride driver, you help seniors in need of transportation services like Marian.
Since 2010, our volunteer drivers have provided Marian with the rides she needs to keep her medical appointments.
Marian lives alone, is unable to drive, and because of health issues, she must see her doctors regularly.  She has no one else to turn to.
Because of the care and compassion from the RSVP Provide-A-Ride volunteer drivers, seniors like Marian can continue to live an independent and healthy life.